Mercatus Builders was founded by merging Mercatus Group and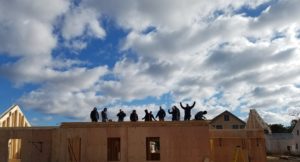 Unique Carpentry, both well established building companies on the island. It offers full general contracting, new custom residential construction and historic preservation services to owners and architects who share a commitment to Nantucket's rich architectural heritage.                                                                                                                                                                                                                 We take pride in every project. As experienced contractors and preservationists, we have developed an intimate, hands-on understanding of the unique virtues of building on our beautiful island. Every one of our projects is an opportunity to pass on a worthwhile and lasting architectural tradition therefore preserving Nantucket and its history for future generations.
Meet Joao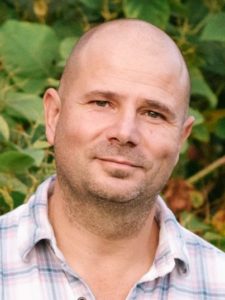 Born in Lisbon, Portugal, Joao started coming to Nantucket since 1996. He spent the summers working on the island and the rest of the year attending Derby University and University of Southampton both in England; where, despite studying History of Art and Mechanical Design for a few years, Joao went on to attain bachelor's degree in Film Studies and American Studies.
With his background of History of Art and American History together with his love for construction, Joao found in Nantucket a perfect fit for his undeniable skills and interests.
In his free time Joao regularly enjoys Nantucket conservation spaces with his 2 boys and wife Bisy. An avid traveler, scuba diver and skydiver, Joao has combined his interests to dive with sharks in South Africa, explore a WWII sunken armada in the Philippines and enjoy the beauty of the Great Barrier Reef in Australia.
Meet Stoyan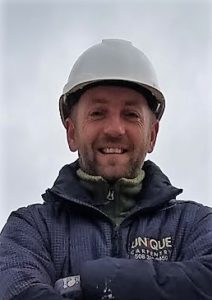 Stoyan has been coming to Nantucket since 2005. Originally from Bulgaria, a wonderful country with more than 1300 years of rich cultural history, Stoyan has settled on the island and quickly realized that Nantucket allowed him to develop and master his carpentry skills. In 2007 he starts Unique Carpentry Inc and begins moving on towards supervision and management roles. His strong leadership and organization skills naturally lead him to obtain a Construction Supervision license in 2008. Stoyan has been involved in over 50 projects to date including renovations, custom new homes, and commercial building.
Building his own home on the island also helped him better relate to homeowners when it comes to dealing with all the idiocrasies that come with building on Nantucket.
An avid fisherman, you can find Stoyan fishing of his boat or exploring Nantucket's beautiful outdoors on his free time.